Other than waiting for that gut instinct to kick in, there are a few things you should keep an eye out for when choosing your wedding reception venue in Malta.
1. Plan B:
While never something that you want to really consider (and given Malta's ample sunshine why would you?), having a plan B doesn't actually cross many couple's minds when deciding on their wedding reception venue.
A plan B doesn't mean having a totally different venue on standby just incase the heavens pour down on your big day, either. It could be simply having the option to extend a canopy tent at the last minute if your wedding day happens to fall slap-bang in the middle of a heatwave or an alternative set-up if the winds pick up.
2. Parking:
Not the easiest thing to come across on the island at times, we know. But, finding a venue that offers parking onsite (at least enough to cover your family) means one less thing to worry about on your wedding day and is a big selling point for any wedding reception venue in Malta.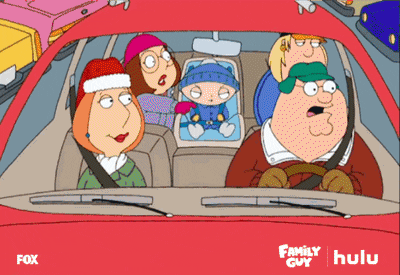 Obviously, in Malta, a reception venue with inadequate parking parking won't necessarily be a deal-breaker but it will make you consider putting more thought into figuring out a viable transport option for your guests.
3. Palette:
If you're considering a certain theme or colour scheme for your wedding reception, you'll want to enquire with all venues about their non-removable decor to make sure there are no clashes.
The venue doesn't have to be dressed up to the nines, but the already present decor need not conflict with the mood you're aiming for.
4. Lighting:
Not many couples realise the importance of getting the right light at your wedding reception. It can make or break the atmosphere of any space.
Taking a tour of any prospective venues at the same time as when you plan on holding your wedding reception can give you an idea of how things will look on the day, ie: if you're having an outdoor evening reception then take a trip to your venue at night to see how much work you may or may not need to do to set the stage for your perfect wedding in Malta.
5. Privacy:
If you are marrying in a hotel, ensure to be clear on the level of privacy you intend to maintain throughout your wedding.
There may be other events going on at the same time as your wedding reception at the same time if you've booked a larger venue and no one wants to hear any iGaming workers karaoke Meatloaf through the walls of your wedding. The same goes for any wedding receptions held in public areas, like beaches and gardens – not every bride is comfortable with the idea of having strangers passing through their party (though common sense would dictate that they would steer well clear, some may want to come and give you their well wishes).
6. Place:
This one is the most logical to consider. Try to envision what each space in the venu will look like on the day of your wedding.
Another thing to take note of is the location of any columns or obstructions in the area. Don't let them ruin the view – use them to your advantage!
Getting married in Malta and looking for a wedding venue in Malta? Try Get Hitched today to contact multiple wedding venues at once, for FREE! Just fill in the details below.